Welcome to Douglas Wheel Alignment and Tire Shop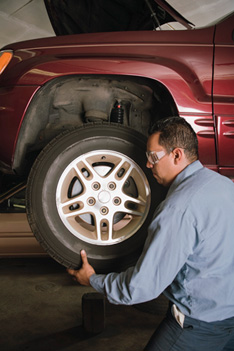 Douglas Alignment and Tire Shop is your one-stop tire shop. We are a full-service auto center providing a wide range of tire and auto care services. We are family-run and have been in business for more than 37 years. We provide customers with tires of all brands and sizes. With more than 5,000 new tires in stock, we can provide quality tires to any type of car or truck.
We also offer many auto maintenance services, including brakes, shocks, alignments, rack and pinion, exhausts and more. Additionally, we provide on-the-farm service. Call us and we will come to you.
Call David or Tommy today!